USAA Towing
Don't get caught stranded. To find a car insurance policy in your area that includes Roadside Assistance, use 24 Hours Towing.
Best Car Insurance Quotes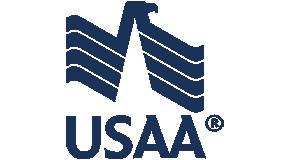 Surprises and change can throw even the most experienced driver and traveler for a loop. Using USAA Roadside Assistance will help you when you come across an emergency. It is one of the most popular companies all across America. It is only available for active military, veterans, and their immediate family.
What's Included?
If you haven't been in an accident, USAA can tow you to a place that will fix your car in a fifteen-mile limit. The fifteen-mile limit could become a problem if you don't live in a city, though for a small fee you can go further. The truck will come quickly, unless the tow company itself is low quality, not due to USAA. If you need more miles after the initial 15, you will pay a little out of pocket for each mile.
Everyone is forgetful once in a while, so another benefit is that USAA will send help to unlock your car if you put them on the seat and lock yourself out. They also send help your way if you find yourself out of fuel, need a flat tire changed, and assist with other general car issues. Another great thing that USAA provides is a simple online form where you can apply for reimbursement claims if you need to pay for your roadside assistance help out of pocket. While not common, sometimes the need is there.
You can also get Substitute Transportation through USAA roadside assistance, as well as travel/lodging reimbursement in some situations. There is a lot offered here.
How To Use It
You can call Agero, USAA's roadside partner, or use the international contact directory. The people that use USAA tend to have high customer loyalty, and one of the reasons for this is that the customer service is excellent. There are a lot of benefits of getting car insurance through USAA, and their roadside coverage plan gets excellent reviews. With an easy phone call and straightforward process for using the service, USAA has put together a great package when it comes to roadside help.