Allstate Towing
Don't get caught stranded. To find a car insurance policy in your area that includes Roadside Assistance, use 24 Hours Towing.
Best Car Insurance Quotes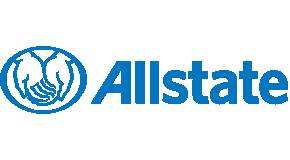 The vast majority of people who drive regularly will need roadside assistance at some point in their life. When you have an Allstate car insurance policy, you can easily add roadside coverage to your plan at any time. The policy is not expensive and helps by providing auto insurance coverage that helps in many emergency situations. Having a policy for roadside assistance helps prevent stress, save money, and is fantastic to have for general peace of mind.
What's Included?
Allstate roadside coverage covers all of the standard car emergencies and annoyances that sometimes happen to drivers. These are often unexpected, and can put a damper on your day. Fortunately, knowing that you have roadside assistance from Allstate makes the whole process easier to deal with.
Some of the things that this add-on insurance coverage provides you assistance with include towing, tire changes, and jump starts. If you do not know how to change your tire or jumpstart your car, or just do not have the appropriate equipment to do it, roadside coverage is there for you. Even if you are only needing to save time that you would otherwise be spending searching for a friend or family member to help you, time is important, and Allstate is there.
Other things that are included with roadside coverage from Allstate are help if you have locked yourself out of your car or have run out of fuel. For any of these situations, help is on the way. There are a few different types of roadside assistance policies that you can get, including one that fits your individual needs.
How To Use It
In order to use Allstate roadside assistance, you need to have a policy. All you will need to do once you have this policy add-on, is call a toll-free number. They are available 24/7 to assist.