Progressive Towing
Don't get caught stranded. To find a car insurance policy in your area that includes Roadside Assistance, use 24 Hours Towing.
Best Car Insurance Quotes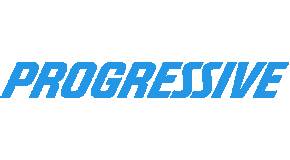 Life is a big adventure, and cars help navigate the way to a bigger world. However, sometimes trips don't go exactly as planned. If you unexpectedly need help, Progressive has roadside assistance available all the time, every day of the week. You can call for aid, and a professional will be on their way to you immediately. What's even better is that this service is incredibly easy to add on to your Progressive insurance policy. It is well worth the money too, as you can save quite a bit by not having to pay for what it covers out of pocket.
What's Included?
You can use the service for towing to the closest repair shop if your car has serious damage. Parts used to repair the vehicle are not included with the towing. In bad or rapidly changing weather, your car might get stuck in mud, snow, water, or sand. The winching service will quickly pull your car free with a cable or chain within 100 feet of the road or highway.
Perhaps you've left your lights on all night, or forgot to turn off an interior car light. Progressive can jump-start your battery. You can get a spare tire if you get a flat. Fuel can be delivered to your car if you run out of gas before reaching a gas station. Lots of people make the simple mistake of locking their keys in their car. Progressive can get them out, or deliver a replacement if they're stolen.
How To Use It
Call Progressive on the phone for the simplest way to use the coverage on your policy. Your policy, depending on your state, will list what kind of coverage roadside assistance coverage you own. The customer service agent answering the phone help you resolve the problem, so you can continue on to your next adventure as soon as possible.