Elephant Towing
Don't get caught stranded. To find a car insurance policy in your area that includes Roadside Assistance, use 24 Hours Towing.
Best Car Insurance Quotes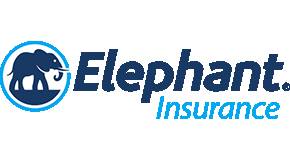 After spending all day at work on a rainy day, it is hugely frustrating to get your vehicle only to have it not start and figuring out that you have left your lights on all day. Unfortunately, in the rush of life things tend to happen. One day it might be a flat tire, another day that might be running out of gas. These things do not happen often, but they can make a great day feel not so great. Elephant insurance does not want you to be in these sorts of frustrating experiences alone.
Elephant roadside assistance is fantastic for providing help when you need it most. They have partnered with Urgent.ly, a pioneer in the roadside assistance industry to get their customers the safest, fastest, and highest quality service available.
What's Included?
If your car is broken, damaged, or just not working the way you would like, a tow truck can be sent anywhere in the United States to help. Additionally, they are there to jump-start your car, change your flat tire, bring you gas if you run out, and they will even help you get back into your car if you lock your keys inside.
How To Use It
Whether you have locked your keys in your car or have a dead battery, Elephant knows that it is no fun to have to deal with these emergencies. Unfortunately, however, they happen. Knowing that help is a simple phone call away is fantastic. All you need to do when you have roadside coverage from Elephant is to call toll free. They will walk you through the process step by step.