Erie Towing
Don't get caught stranded. To find a car insurance policy in your area that includes Roadside Assistance, use 24 Hours Towing.
Best Car Insurance Quotes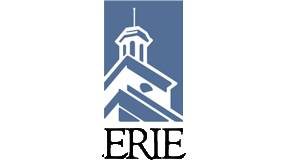 The roadside assistance at Erie Insurance is called Emergency Road Service Coverage. It is surprising that many people do not know that road service insurance coverage is something that exists. Most everyone has been through an unexpected situation with their vehicle that has left them scrambling to find a friend to help them out. Often, this takes a lot of time and causes a lot more frustration than they would like. This is where roadside assistance from Erie comes in. Once you have a policy, you will be able to rest assured that you have the help you need if a wide range of unlucky situations occur.
What's Included?
What sorts of emergencies are these? There is a wide range of them, but help is easy to get when you have an Erie insurance policy that includes roadside coverage. This coverage plan add-on can assist you if you are victim to a flat tire, have an engine problem, a dead car battery, or even if you lock your keys in your vehicle or run out of gas.
The service covers towing to the nearest service garage, plus 20 miles, which is a fantastic offering when it comes to roadside coverage like this. Some companies include as little as ten miles, which is not going to cut it if you live in the country or your favorite mechanic is 20 miles away.
How To Use It
Erie Insurance offers great rates on roadside assistance, and it is available for cars, light trucks, and motorcycles. There is also coverage for horse trailers, livestock trailers, and other trailers as well. Getting assistance when you have a plan is simple to do. Just call the toll free number, and a dispatcher will send help. This service is available 24/7, even on holidays.