GEICO Towing
Don't get caught stranded. To find a car insurance policy in your area that includes Roadside Assistance, use 24 Hours Towing.
Best Car Insurance Quotes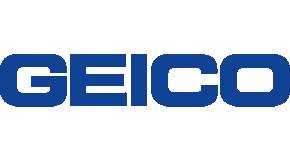 Do you worry about getting stuck somewhere alone in your car without help? Do you drive a lot for work or have children who are new drivers that might run into one of the many unfortunate situations that are part of car ownership? You will have a dependable option if you use GEICO's Emergency Road Service. It takes only a couple steps to get help from your phone if you use the Mobile app or call their toll free number.
What's Included?
The GEICO Mobile insurance app has many advantages. Using the app will fill out your policy information for you, making the assistance process happen in as little as two minutes. Towing is included in the service so that you don't have to worry about extra costs like you would if you paid without the roadside assistance plan. You can be towed to a repair shop, or you can get a jump start for your car battery, have your tire changed, or get into your car if you've locked yourself out by leaving keys behind. The app is not a cellular provider, so you might need to allow your cell provider to give your information to the app, something to keep in mind. Prefer to call and talk to a person instead, no problem.
How To Use It
Using the internet will give you a swift response every hour of every day, and there is a locator to make finding you easy. You are eligible for the service if you are an auto insurance policyholder with the company. It is simple to use, and you can see the progress of the tow truck that is coming to help. Download the app from the GEICO website or receive a link to the download by texting ROADSIDE to 43426. It spells "GEICO"! If you don't know exactly where you are when you need assistance, you can give permission to find you with information from your cell phone provider. Only people dispatched to find your car will have the location